dr hab.

Dominika Buchowska-Greaves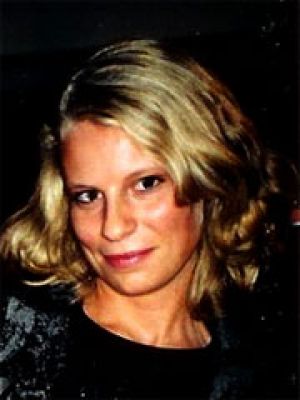 Assistant professor
Collegium Heliodori, room 361

Websites / Profiles:
Degrees
M.A. in English, Poznań, 2002
Ph.D. in British Culture, Poznań, 2006
D.Litt in English literature, Poznań, 2020
Research interests
British and American Culture
History of British and American Art
20th-century English and American Literature
Modernist Studies
Australian Studies
Visual Culture
Central European Art and Literature
Teaching experience
British and American Life and Institutions
Art and Culture of the English-speaking countries
Visual Culture
Modernist Studies
EFL at university and secondary school level
Other professional experience
Organizer of a panel: Enthusiasm in Modernism: Avant-gardes in the Newly Established Central European States, at the 10th Modernist Studies Association Annual Conference, Nashville, 2008.
Organizer of a session: 'When low becomes high: British Avant-Garde 1910-1914' at the second bi-annual conference of the European Network for Avant-Garde and Modernism Studies, Adam Mickiewicz University, Poznań, September 2010.
Guest lectures
Universidade de Vigo, April 2010
Kingston University, Wlk. Brytania, February 2012
Ludwig-Maximilians Universitaet Muenchen, May 2012
Professional organizations
Polish Association for the Study of English (PASE)
Modernist Studies Association
Wyndham Lewis Society
European Network for Modernist and Avant-Garde Studies
Polski Instytut Studiów nad Sztuką Świata (Polish Institute of World Art Studies)
Ezra Pound Society
Other organizations, societies, clubs, etc.
St.Clare`s Oxford Alumni Association
UNIKAT: Absolwent Unikatowe Mozliwosci, Kingston University, Wlk. Brytania 2011
Scholarships
Modernist Studies Association Graduate Student Fellowship 2005
Conference Grant for Young Scholars, Foundation for Polish Science, 2009
ESSE bursary
Papers read at international conferences and congresses
Modernist Studies Association Sixth Annual Conference, Vancouver
Modernist Studies Association 7th Annual Conference, Chicago, November 2005
Polish Association for the Study of English Conference, Łódź, 2005
Australia: Identity, Memory, Destiny, Uniwersytet Opole, 2006
Polish Association for teh Study of English Annual Conference, Uniwersytet Śląski, Szczyrk, 2007
Wyndham Lewis: Modernity and Critique, Birmingham, Wielka Brytania, 2008
Modernist Studies Association 10th Annual Conference, Nashville, 2008
Autonomy and Commitment in Modernist British Arts, Universite Paul valery Montpellier III, 2009
Modernism, Cultural Exchange and Transnationality, the Second Conference of the Modernist Magazines Project, University of Sussex, Wielka Brytania, 2009
6th Literature in English Symposium (LIES), Adam Mickiewicz University, Poznan, April 2010
Future/ism a Century Later, Museum of Modern Art in Łódź, May 2010
European Network for Avant-Garde and Modernism Studies, Second bi-annual conference, Adam Mickiewicz University, Poznan, September 2010
3rd Biannual Conference of the European Network for Modernist and Avant-Garde Studies, University of Kent Wlk. Brytania
The 20th Annual Conference of the Polish Association for the Study of English In Comparison - Juxtapositions, Correspondences, and Differentiations in English Studies, Nicolaus Copernicus, University Torun,May 2011
Wyndham Lewis: Networks, Dialogues and Communities, Institute of EnglishStudies, University of London, Senate House, London, 30 November - 1December 2012
Modernist Studies Association 15th Annual Conference, Brighton, UK, 29 August-1 September 2013
Art of the United Kingdom of Great Britain and Northern Ireland and the Republic of Ireland in the 20th and 21st centuries, and Polish-British Artistic Relations, Centre for Contemporary Art, Toruń, 9-11 October, 2013
'The British Empire and the Great War: Colonial Societies/Cultural Responses', Nanyang Technological University, School of Art, Design and Media, Singapore, 19-22 February 2014.
2nd Congress of Jewish Art in Poland - 'Art in Jewish Society', Museum of the History of Polish Jews, Warsaw, 22-24 June, 2014.
'BLAST 2014', Bath Spa University, UK, 24-26 July, 2014.
Crossing the Borders: Anglo-Russian Contact Zones: 1880-1940, Sapienza University, Rome, October 2016.