prof. UAM dr hab.

Ewa Ciszek-Kiliszewska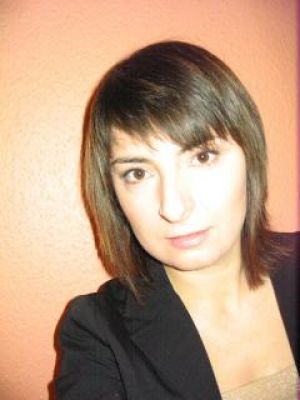 nieobecna cały rok 2022/2023
University professor (profesor nadzwyczajny)
Collegium Heliodori Święcicki, room 160

Websites / Profiles:
Degrees
M.A. in English, Poznań 2002
Ph.D in English, Poznań, 2005
D.Litt. in English, Poznań, 2019
Professional qualifications and training
Effective Assessment of Learning Achievement: Tools and Techniques for University Classrooms - Project lead by Prof. Kristin Stang, California State University, Fullerton, 2016
AMU Teaching Workshops - Warsztaty Dydaktyczne UAM: "Prezentacja jako forma zaliczenia zajęć", 2017
AMU Teaching Workshops - Warsztaty Dydaktyczne UAM: "Hospitacje w szkole
wyższej II edycja", 2018
Honours
Prime Minister's Award for Doctoral Dissertations, 2006
Research interests
Old and Middle English word formation
Old and Middle English semantics
Old and Middle English morphology and morphosyntax
Old and Middle English lexis
Middle English dialectology
Grammaticalization
Historical linguistics
History of English
Teaching experience
B.A. seminar in linguistics
Postgraduate seminar for teachers of English
Ph.D. seminar on research methods (visiting lecture)
History of English
English phonetics
TEFL at the university level
Professional organizations
Societas Linguistica Europea
Polish Association for the Study of English (PASE)
Editorial
Guest editor of Studia Anglica Posnaniensia 49.2 (2014)
Assistant to the Editor, Medieval English Mirror, Peter Lang Verlag, 2004-
Scholarships
University of Helsinki, 2001
Bamberg University (Germany), 2002
Peer reviewer for
Medieval English Mirror
Token: A Journal of English Linguistics
Poznań Working Papers in Linguistics
Studia Anglica Posnaniensia
edited collections published by Peter Lang Verlag
Research in Language
edited collections published by Cambridge University Press
Guest lectures
University of La Coruna, Spain, 2011: "Research methods in English historical word-formation"
University of Warsaw, 2017: "Grammaticalisation and the dialectal status
of ME beyond"
University Jaume I, Castelló de la Plana, Spain, 2017: "Degree of grammaticalisation of selected Middle English adverbs"
Papers read at international conferences and congresses
Margaret Schlauch Symposium, Poznań 2002
38th International Congress on Mediaeval Studies, Kalamazoo, Michigan, USA, 2003
13th Intenational Conference of English Historical Linguistics, Vienna 2004
Medieval English Studies Symposium (MESS3), Poznań 2004
5th International Conference on Middle English (ICOME 5), Naples 2005
17th SELIM Conference, La Coruna, 2005
Medieval English Studies Symposium (MESS4), Poznań 2005
6th International Conference on Middle English (ICOME 6), Cambridge, UK, 2008
15th Intenational Conference of English Historical Linguistics (ICEHL), Munich 2008
Medieval English Studies Symposium (MESS7), Poznań 2008
44th International Congress on Mediaeval Studies, Kalamazoo, Michigan, USA, 2009
16th International Conference on English Historical Linguistics (ICEHL), Pécs 2010
7th International Conference on Medieval English (ICOME 7), Ukraine, Lviv 2011
Medieval English Studies Symposium (MESS 10), Poznań 2011
Historical English Word-formation and Semantics Conference, Warsaw 2011
Medieval English Studies Symposium (MESS 11), Poznań 2012
3rd Biennial Conference of the Diachrony of English (CBDA-3), Amiens 2013 (programme)
18th International Conference on English Historical Linguistics (ICEHL 18), Leuven, 2014 (programme)
"John Lydgate's use of prepositions and adverbs meaning 'between' ", 28th SELIM Conference, Vigo, Spain, 2016 (programme)
16th International Conference on Methods in Dialectology (METHODS XVI),
Tokyo, Japan, 2017 (programme)
History of the English Language in Poznań (HEL-P) (2017, Poznań)
20th International Conference on English Historical Linguistics (ICEHL
20), Edinburgh, 2018 (programme)
11th International Conference on Medieval English (ICOME 11), Florence,
Italy, 2019 (programme)
Editorial and advisory boards
Electronic Lexicography of Old English (advisory board)
Member of organising committees of international conferences
Member of the Scientific Committee for the 30th SELIM, Oviedo, Spain, 2018
Member of the Advisory Board for the Young Linguists' Meeting in Poznan, 2018
Member of the Advisory Board for the History of English in Poznań (HEL-P), Poznań, 2017
Member of the Advisory Board for the Young Linguists' Meeting in Poznan, 2016
Member of the Advisory Board for the Young Linguists' Meeting in Poznan, 2014
Member of the Scientific Committee for the 26th SELIM, Morella, Spain, 2014
Member of the Advisory Board for the Medieval English Studies Symposium, Poznań, 2012
Member of other organising committees
AMU Representative and Honorary Member of the Evaluation Committee for Rejonowy Konkurs Języka Angielskiego, Jarocin, 2010, 2011
Regional Co-ordinator for Olimpiada Języka Angielskiego, Wrocław, 2007-2009