M.A.

Karen Kuhn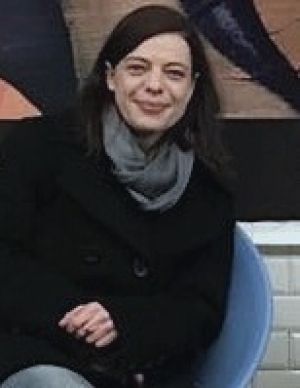 Visiting senior lecturer
Collegium Heliodori, room 356

Degrees
B.A. in Languages, University of Pretoria
M.A. in Creative Writing, University of Cape Town
Research interests
Comparative Literature
Afrikaans Literature
Psychoanalysis: C.G. Jung
Creative Writing
Film Studies
Teaching experience
Afrikaans literature
Screenwriting
Film Studies
Media studies
Papers read at international conferences
Rethinking Motion Picture and Performance Education in the New Millennium, Johannesburg, South Africa, 2011: Constructive Media: Breaking the Pattern
Afrikaans Literature Society, Pretoria, South Africa. 2012: Die ander kant van Johanna Brandt se werke.
Regionaal Colloquium Neerlandicum Poznań, Poland. 2013: Ooreenstemmende eienskappe van diverse mistieke ervarings.
Colloquium voor Doctorandi en Habilitandi, Budapest, Hungary, 2014: Dutch mysticism in conversation with South African Literature.
Afrikaans Literature Society, Pretoria, South Africa, 2014: Translation as meeting point: the Afrikaans translation of the poem 'Monogramma' by Odisseas Elitis.
The International Baccalaureate, (IB)- The Peterson Academic Symposium: Making time for creativity: Why does it matter? The Hague, The Netherlands: 2015 –Expansion via Creativity.
International Conference on Studies in Humanities and Social Sciences (SHSS-2015), Paris, France, 2015: Identifying Similar Mystical Experiences Within Literature.
Wêrelde en/in wêrelde: Die Afrikaanse letterkunde en "vertaling". Kongres van die Afrikaanse Letterkundevereniging (ALV), North-West University - Noord-Wes Universiteit, Potchefstroom, 31 Augustus - 2 September 2016.
Sixth Colloquium on Afrikaans: University of Ghent, Belgium, 2019:
Alchemical transformation within selective volumes of Breyten
Breytenbach (Alchemistiese transformasie binne selektiewe bundels van
Breyten Breytenbach).
Editorial
Poznańskie Studia Slawistycne Number 4 2013
Werkwinkel Journal of Low Countries and South African Studies Vol 7 (2) 2012
Publications
Pomp Kultuurjoernaal [editorial] (Cape Town, Griffel, 2009 - 2012)
ingeboek [collection of poetry] (Cape Town, Griffel, 2012)